Our offices are currently closed because of Covid-19, however, we have put together some at-home wellness services for you.  Please check them out by clicking the at-home link below! In the meantime, please stay healthy and safe. 
A little about us …
in Harmony, located in Warren, Michigan, provides spa and wellness services like acupuncture, massage, facials, reflexology, private yoga and Reiki – to those who wish to enhance the mind-body-spirit experience. We also offer fitness, nutrition and counseling services.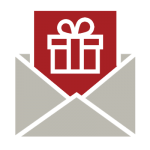 If at any time you need to speak to us directly, please feel free to call us at 586.920.2415 or message us using the form below. You can also purchase gift certificates for our services here. Have a blessed day!