Our offices are open and to ensure everyone's safety, we are following CDC guidelines (temperatures taken, masks required, call from car when you arrive, socially distance). All services are by appointment only.
Please note that we are able to offer laser acupuncture, massage, outdoor yoga (weather permitting), virtual yoga, counseling via FaceTime or Skype, and fitness and nutrition counseling. 
Please stay healthy and safe. 
A little about us …
in Harmony, located in Warren, Michigan, provides spa and wellness services like acupuncture, massage and yoga to those who wish to enhance the mind-body-spirit experience. We also offer fitness, nutrition and professional counseling services. Although, as noted above, as we take precautions to avoid spreading COVID-19, we have had to limit some of our offerings. All services are by appointment only.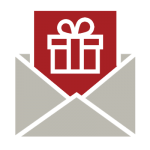 If at any time you need to speak to us directly, please email us at: victoria@inharmonynaturals.com. Or message us using the form below. These are better ways to reach us while we work remotely during COVID-19. Thank you!
You can also purchase gift certificates for our services here. Have a blessed day!